Equinox is a Portfolio manager based on Toronto that specializes in systematic investment strategies that seeks to exploit persistent return drivers using an objective, unemotional approach.  
The company was founded by Charles Dwight, MBA, LLM, CFA, CAIA who has extensive experience in portfolio and risk management.  
Equinox works with industry leaders in trading, and compliance and offers transparency to its investors through managed accounts.
______
PHILOSOPHY
Equinox is different than most other investment managers. Below are the core principles we follow that set us apart.
Independent
We are not affiliated with a bank and do not push products to earn additional fees.  The only fees we receive are the investment management fees that are disclosed to the client at the beginning of our relationship.
Systematic
We believe that systematic model driven investments can help deliver superior risk adjusted returns by exploiting market inefficiencies.  Using a systematic approach also guards against behavioral errors and establishes a clear and repeatable process.
Focused
We use proprietary models to assess the condition of the market.  The models are built on a number of factors including fundamentals, market data and price trends to determine when it is appropriate to have exposure to risky assets and when it is appropriate to move to more defensive assets.
Protect Capital
We believe that one of the most important aspects of investing is avoiding losses.  Many investors focus solely on returns, however, the larger the decline in a portfolios value the greater the return required to get the investment back to breakeven.  A decline of 50% (which the stock market has experienced twice since 2000) requires a return of 100% to get back to breakeven.  Equinox's alternative portfolios do not hesitate to move into fixed income investments or cash when the environment is unfavourable for risky investments.
Transparent
We believe investors should be aware of and understand what they own.  Equinox uses managed accounts in the client's name.  These accounts are held with a third party custodian who provides statements directly to the client.  The client is the owner of that account and can view their holdings at any time. 
Integrity
The investment industry is one built on relationships and trust.  We have always held ourselves to the highest fiduciary standard in the investment industry by always acting in the best interest of our clients.
Meet Our Team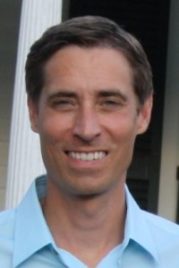 President & Portfolio Manager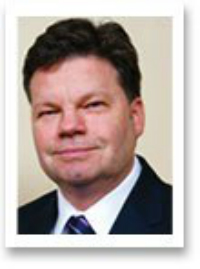 President, Northstar Compliance & Regulatory Solutions
Collins Barrow
With offices from coast to coast, Collins Barrow is one of Canada's largest associations of chartered accounting firms and the eighth largest group of chartered professional accountants in the country. Known as Canada's mid-market alternative for audit, tax and advisory solutions, we have developed a reputation for being a real choice for quality and value-added financial advice, due to the depth and breadth of our in-house skills, customized offerings and service excellence. 

Interactive Brokers
Established in December 2000, Interactive Brokers Canada Inc. ("IB Canada") is a member of the Interactive Brokers Group, a leading global electronic brokerage group. Like its U.S. affiliate, Interactive Brokers LLC, IB Canada provides its customers with direct, high-speed access to trade markets around the world. The Interactive Brokers execution network processes nearly 1,000,000 trades per day. IB Canada customers benefit from seamless connections to more than 100 equity and derivatives exchanges and a growing number of Electronic Communication Networks (ECNs).


We would love to hear from you!
For additional information please contact us at the number below or complete the form to the left.
Or, subscribe to our monthly updates on the form to the right.
Our office hours are 8:30am – 5pm EST.  If we miss your call, please leave a message and we will be sure to call you back!
Equinox Investment Management Ltd.
3250 Bloor Street West, Suite 600
Toronto, Ontario
M8X 2X9
647-775-1652